This is TRACS Flow
TRACS Flow facilitates business processes for actors within the transport and construction sectors. Among other things, the system supports order management, planning, contract/price management, operational management, and monitoring.
TRACS Flow can be used by many different user groups. For the office users group, for example a transport manager, the system offers a powerful tool and gives an operational overview which simplifies their work. For customers and suppliers, the TRACS Flow web client offers a good overview, many features, and access to targeted information. For users in the field, for instance drivers, there is a TRACS Flow mobile client which communicates with the TRACS Flow system.
Orders and Assignments
Create your orders/assignments manually in the desktop client, mobile application, or via the web client. Alternatively, import from other systems via Electronic Data Interchange (EDI) or set up an order schedule via standing order.
Planning and Execution
Plan, prepare, and price your assignments. Manage and monitor your assignments in the desktop client, web client, or mobile application. Review progress in real time through dynamic status management for both assignments and resources, and map support.
Completion
The assignment is finalized through acknowledgement which includes options for automatic validation, commission management etc. Use our APIs to export your assignments to external systems for purchase orders, invoicing, and settlement. When the assignment is complete you can digitally sign via the app if needed.
Follow-up and Statistics
Follow-up and statistic collection are tailored according to each TRACS Flow customer's requirements, via so-called dynamic queries. Customers and suppliers have the option to follow up on assignments via the TRACS Flow website.
We use TRACS Flow

"With TRACS Flow we get a modern and user-friendly transport management system built on a future-proof platform. This will support our business and enable even more effective working methods from all perspectives: quality, environment, working environment and security."Pär Söderblom, Business Area Manager ABT-Bolagen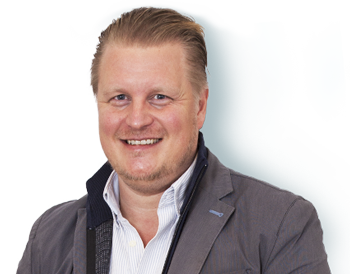 Do you want to know more
about TRACS Flow?
Talk to Lars!
For more information on our Tracs Flow product,
ask Lars.
Lars Lindgren, tel: +46 70 390 34 40
Do you want to know more
about TRACS Flow?
Talk to Lars!
For more information on our Tracs Flow product,
ask Lars.
Lars Lindgren, tel: +46 70 390 34 40